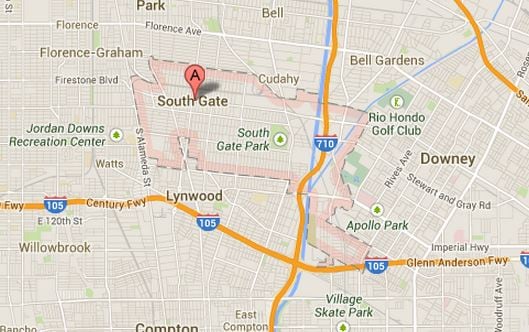 South Gate: a great location that requires a quality automobile. A mere seven miles from downtown Los Angeles sits South Gate, a medium-sized city that's as diverse as it is friendly. Residents that are looking for something to do in the area can take a drive to either South Gate Park or Lynwood Park for a fun day with the family. Or, they could stop by the Lugo Park Community Center-lots of options!
But, that's not all. There's plenty of shopping to be done at the popular Tweedy Marketplace Shopping Center. And, if you venture outside the area, you'll find several places to visit, from downtown LA to the beaches that line the pacific to numerous comedy clubs and theme parks. The possibilities are endless!
However, if you'd like to take full advantage of everything that the South Gate community can offer, you'll need to own or lease a top-of-the-line automobile that you can count on. Nobody wants to spend their entire day peregrinating Southern California! That's where Norm Reeves Hyundai Superstore Cerritos comes into play. We're quickly becoming the go-to dealership serving South Gate, CA.
This is thanks to our massive selection of new, used, and certified pre-owned vehicles, plus our out-of-this-world customer service. If you think you'd like to learn more, keep reading, or contact us now.                 
It All Starts with a Great Selection of High-Quality Vehicles…
Here at Norm Reeves Hyundai Superstore Cerritos, we have a wonderful selection of vehicles. For example, you'll find the Hyundai Accent. This beautiful sedan is powered by a 1.6L 4-cylinder engine that delivers 137 horsepower and 123 lb-ft of torque. Or, if you're looking for something that's a bit more out of the ordinary, then perhaps you'd be interested in the Hyundai Veloster, a 3-door coupe with looks that'll stand out amid the crowd. Regardless of what you want, you could find it here!
Obviously, those aren't the only two models that we carry. In terms of new options, you've got others, like the Hyundai Ioniq, Hyundai Santa Fe, Hyundai Sonata, Hyundai Tucson, and many more. All in all, we carry more than 550 new Hyundai coupes, hatchbacks, sedans, and SUVs. That's amazing!
In terms of used options, you've got plenty from both Hyundai and a variety of different manufacturers, including Chevrolet, Ford, Nissan, Dodge, Toyota, Volkswagen, etc. Plus, everything is affordably and competitively priced, so you'll always get the value that you deserve when you shop with us. Awesome!
Last, but certainly not least, you could always go with a Hyundai Certified Pre-Owned (CPO) automobile. These models offer tons of benefits, like a 10-Year/100,000-Mile CPO Powertrain Limited Warranty, a 10-Year/Unlimited-Mileage Roadside Assistance Plan, a comprehensive 150-point inspection, Rental Car and Travel Interruption Reimbursement, a CARFAX Vehicle History Report™, and much, much more.
Norm Reeves Hyundai Superstore Cerritos: Service a Step Above the Rest
To be a truly successful Hyundai dealership, and to truly serve the drivers in South Gate, we must focus on service. In fact, we must make it our number one priority. That's why we have a helpful team of tons of knowledgeable customer representatives. If you'd like, you can come here right now, browse through everything that we offer, and speak with a member of our team immediately. They're very professional!
They won't hassle you, and they won't try to force you into buying a vehicle or an option that you don't really need. What they will do, however, is help you find the perfect Hyundai for your lifestyle. Wow!
You can even get a head start on our website. There, you'll find details about our huge inventory. Plus, you can estimate your monthly payments, determine your trade-in value, and fill out an application to get pre-approved for financing. You'll find all the tools that you need to get far, far ahead of the game.
Hyundai Maintenance & Repairs by South Gate
Finally, we'd like to touch upon two of the most important aspects of owning or leasing a Hyundai car: regular maintenance and emergency repairs. Without these, your car would be headed for the junkyard in no time at all. Luckily, our expert technicians at Norm Reeves Hyundai Superstore Cerritos can help!
They'll take care of any issues that are going on with your Hyundai before they turn into major problems. Or, if they're already major problems, they'll take care of those, too. Even better, they operate with a courteous and respectful attitude, always treating you the way that they ought to.
We understand that this isn't what you've come to expect from your local auto dealer. That's why we need you to understand that Norm Reeves Hyundai Superstore Cerritos is unique-we're special, and we're better.
Driving Directions: South Gate to Norm Reeves Hyundai Superstore Cerritos
Are you ready to come visit our showroom? Are you ready to see for yourself why Norm Reeves Hyundai Superstore Cerritos is one of the premier Hyundai dealerships in the South Gate area? Follow these steps:
Start at the center of South Gate and head East on Firestone Boulevard toward Dearborn Avenue.
Drive for approximately 2.3 miles, and then take a slight right to merge onto I-710 S toward Long Beach.
After 2.2 miles, transition onto the I-105 E exit, and go another 1.1 miles.
From there, turn right onto I-105 E, drive 3.3 miles, and take the I-605 exit.
Keep right at the fork. Once you merged onto I-605 S, drive for 3.8 miles.
Next, exit on South Street and take a right.
Travel on South Street for only 0.1 miles, and then take the first right onto Studebaker Road.
After merely 0.1 miles, you'll find us, Norm Reeves Hyundai Superstore Cerritos, right there at 18818 Studebaker Road.
How easy was that? We look forward to meeting you as soon as possible. Get in touch with us today!