Spend Valentine's Day this year doing something a little different. Forgo the traditional dinner date for a full weekend of fun with our Valentine's Day weekend events near Cerritos, CA. We have three events you simply must check out, and be sure to bring along a few friends to make a party of it!
Wine, Cheese, & Chocolate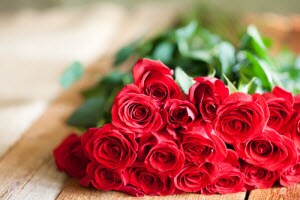 This wine event takes place on Sunday, February 12 in Los Angeles. The event will begin at 3:30 PM and end around 5:30 PM. Advanced Purchase tickets are available now for a steal of just $69. And that includes getting to taste some seriously delicious wines, cheeses, and chocolates.
The wines currently on the list include Jaffurs Wine Cellars Viognier, Mt. Brave Cabernet Sauvignon, and Paul Anheuser Kreuznacher Kahlenberg Riesling Spatlese. The cheeses include Humboldt Fog (Goat Cheese with Vegetable Ashe) and Point Reyes Bay Blue. And the chocolates include Cordillera Milk Chocolate and ValRhona from Manjari, Madagascar.
LINK: https://www.eventbrite.com/e/wine-cheese-chocolate-tickets-26494339282?aff=es2.
Champagne Extravaganza
If you've been wanting to learn more about champagne, then this is the event for you. Learn with professional sommelier Nadia Pavlevska on Sunday, February 12 from 2:30 PM to 5:00 PM at Tin Roof Bistro in Manhattan Beach.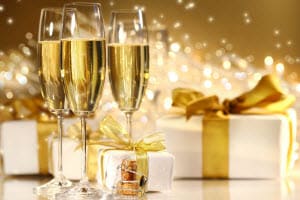 The event will give you a chance to taste delicious sparkling wines from Champagne, France, as well as learn about the way they make it and why. You'll get to taste some seriously delicious wines like Dom Perignon, all while gaining valuable knowledge about the wines. Learn more about the event on the official event website.
LINK: https://www.eventbrite.com/e/champagne-extravaganza-tickets-27415760277?aff=es2.
True Pablove 2017
On Saturday, February 11 in Los Angeles, CA, you and your whole family can spend Valentine's Day spreading the love. The Pablove Foundation will celebrate the holiday during this event with unique arts and crafts for the whole family, a ton of delicious food options, live music, a silent auction, and fun activities for everyone.
Tickets to the event range in price from $75 for children and adults to sponsor pricing for those really wishing to spread the love this holiday season. Want to know more about The Pablove Foundation? They help tiny humans with cancer live a happier life while they're here, while also investing in pediatric cancer research. Join in their mission at the event.
LINK: https://www.eventbrite.com/o/the-pablove-foundation-749229147.