The big moment is just around the corner. Regardless of whether it's high school or college, regardless of whether it's you, your child, or your spouse, and regardless of whether you're planning a huge party or a small family event, graduation is almost here, and you couldn't be more excited.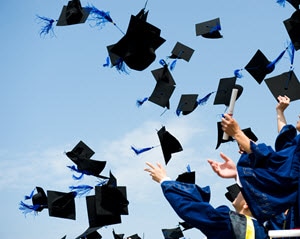 Wait a second! Suddenly, a daunting question pops into your head, one that you need to answer right away. "What are the best recommended graduation venues near me?" Here's our guide to those around Norwalk, CA.
With over 16,000 square feet and the ability to hold up to 200 guests, loftSEVEN Penthouse and Rooftop is top tier. It's got a full-service professional kitchen, state-of-the-art AV equipment, hip lighting, and even a 12-person rooftop jacuzzi. What else could you possibly need for your California grad party? Oh yeah, some VIP celebrities.
It used to be known as Park Plaza. It's now known as The Macarthur. It was originally created in 1925 as a memorial for members of the Benevolent and Protective Order of Elks who lost their lives in World War I. Now, it's chock-full of history, and it's waiting for your graduation event. Why are you waiting?
President Richard Nixon is widely credited for the famous quote, "The finest steel has to go through the hottest fire." When it comes to graduating from school, nothing could be more accurate. The graduate has been through the fire, and now they're the steel. Celebrate at the Richard Nixon Presidential Library and Museum.
Learn More About Tons of Hot Spots Around Norwalk CA Today!
We hope you learned a lot about the recommended graduation venues close to Norwalk. However, there are lots of other cool venues out there; the party doesn't stop just because graduation is over!