Whether you're trying to cut down on gas consumption (and subsequently, fewer fuel bills) or you're trying to dramatically shrink your carbon footprint here in the Cerritos, Long Beach, Anaheim, and Downey areas, the Hyundai Ioniq Hybrid is a great way to do both.
The Hyundai Ioniq Hybrid has many energy-efficient features. But at Norm Reeves Hyundai Superstore Cerritos, we believe these are some of the most important.
A Fuel-Saving Powertrain
There's no doubt that excessive gas use has evolved into a great environmental burden. However, on a smaller scale, it can also be a huge burden on your wallet. So, the less gas a car consumes, the more satisfying it should be.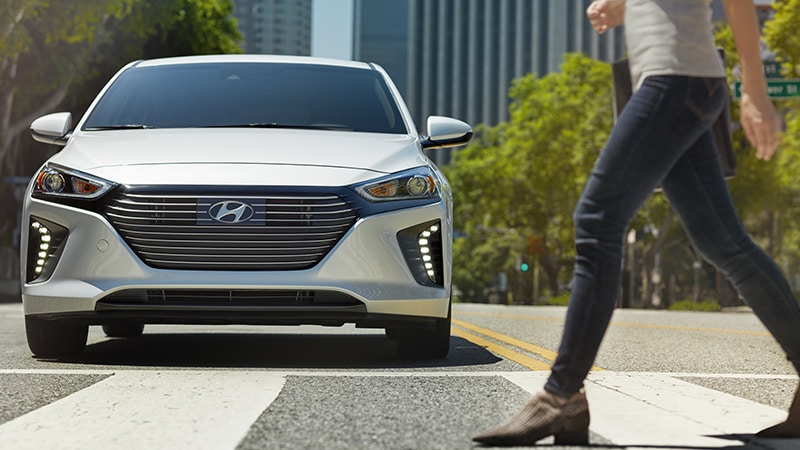 The Hyundai Ioniq Hybrid has a uniquely efficient powertrain. It's comprised of a 104 HP gasoline engine, a 32-kW electric motor, and a high-capacity lithium-ion polymer battery. These components combine to grant drivers a 690-mile range and 58 MPG of combined gas mileage.1
Smart Powertrain Storage
Whereas in a normal vehicle you might find the battery under the hood of your car, things are a little different in the Ioniq. In this car, the battery pack is located safely under the rear passenger area.
To start, the location of this compact battery can reduce clutter under the engine. However, it also lowers your vehicle's entire center of gravity. This can reduce energy loss due to inertia and ultimately boost the car's efficiency.
A Regenerative Car
While the hybrid powertrain of the Ioniq will need to be charged from time to time, it does come with some regenerative features that help it to recycle energy in addition to conserving it.
The Ioniq features regenerative braking. This feature works with the engine to add its own electric charge to the battery as you drive. Over time, this charge is transferred from the battery to the motor and wheels when acceleration is needed. Ultimately, this can save a whole lot of extra energy!
The Aerodynamic Ioniq Body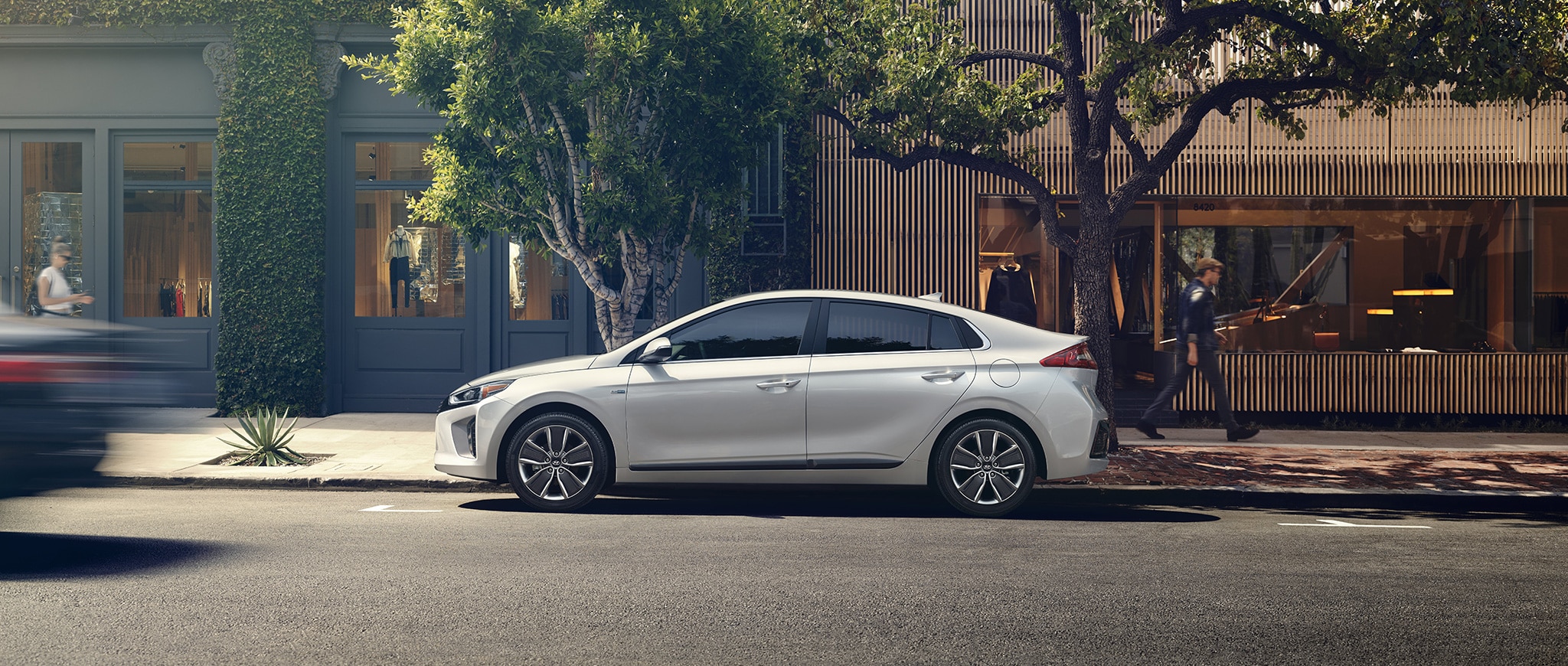 One of the most energy-efficient features of the Hyundai Ioniq Hybrid would have to be the body itself. This vehicle was clearly designed for aerodynamics, which ends up resulting in less energy-consumption.
The Ioniq comes with Active Air Flaps and Wheel Air Curtains. These increase airflow throughout the vehicle, as well as natural engine cooling. These advantages result in sustained cruising speed at the cost of less energy.
Choose the Energy-Efficient Hyundai Ioniq Hybrid
Here in Cerritos, Long Beach, Anaheim, and Downey, we love to stay green whenever possible. And while driving may not seem like a particularly eco-conscious habit, it's certainly more so with the energy-efficient Hyundai Ioniq Hybrid.
With so many green features, as well as a recycled body trimmed with bio-fabrics, choosing the Ioniq is one of the easiest ways to reduce your carbon footprint. Want to learn more about this green vehicle? Contact the Norm Reeves Hyundai Superstore Cerritos team today for more information.
1 2017 Ioniq Hybrid Blue: 57 city/59 highway/58 combined. 2017 Ioniq Hybrid SEL/Ioniq Hybrid Limited: 55 city/54 highway/55 combined. EPA estimates. For comparison only. Your actual mileage may vary with options, driving conditions, driving habits, and vehicle's condition.