The 2018 Hyundai Elantra and 2018 Mazda3 are two of the most intriguing options in the compact car segment. They're both sleek, efficient, and fun to drive, but when put head-to-head, which will best fit your needs?
Norm Reeves Hyundai Superstore Cerritos wants to help drivers near Cerritos, Long Beach, Anaheim, and Downey answer that question. Our 2018 Hyundai Elantra vs. Mazda3 comparison will cover the features we think you'll care about most, so you can weigh your options and choose the car that's right for you!
Feel free to contact us with any questions.
Hyundai Elantra vs. Mazda3: Infotainment Technology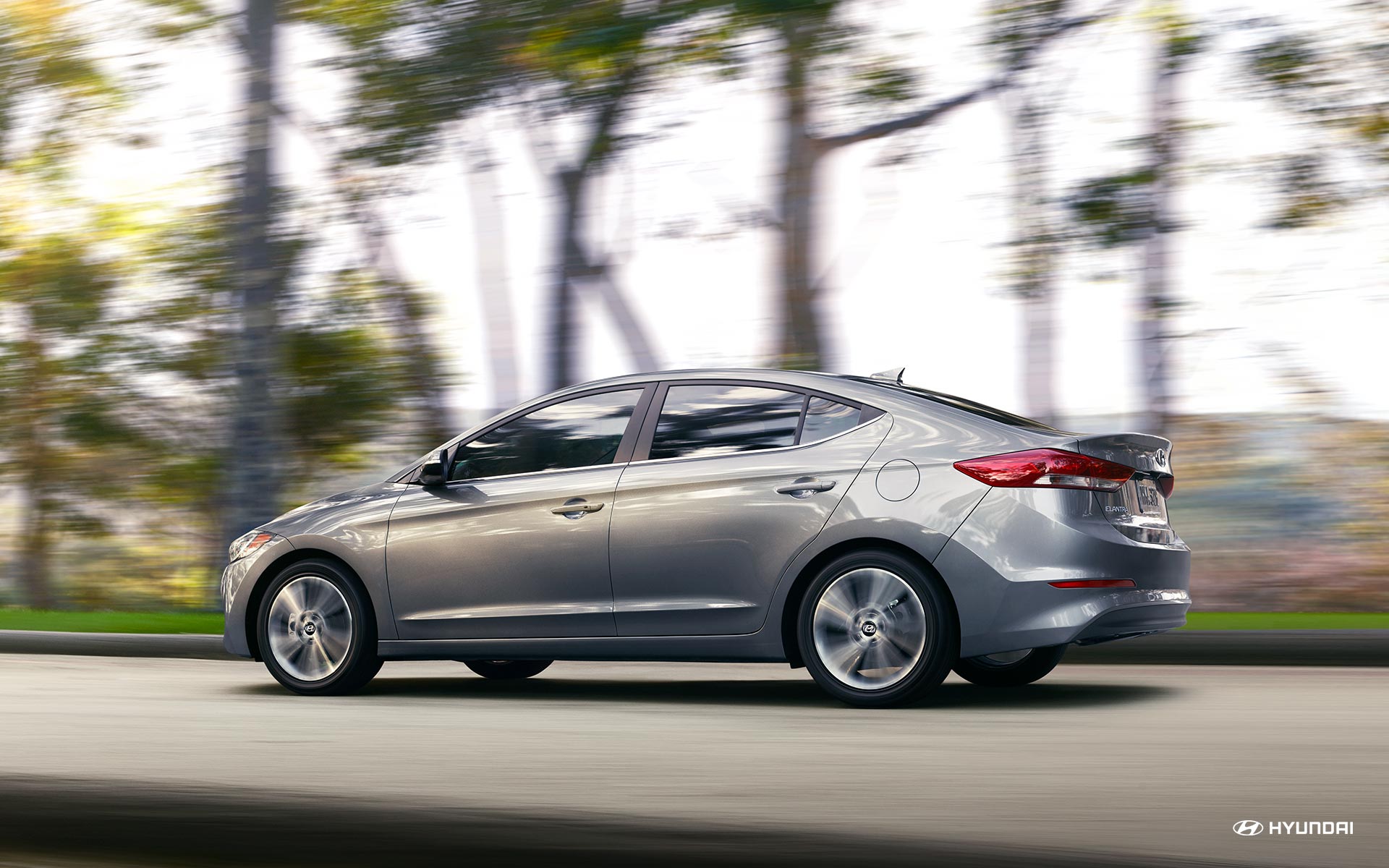 The 2018 Elantra and 2018 Mazda3 are awash in infotainment technology, with each offering standard features like USB ports, six-speaker audio systems, and Bluetooth® tech for music streaming and hands-free calling. Both give you a 7-inch display touchscreen, but the Elantra's can be upgraded to 8 inches.
Infotainment systems are intuitive and responsive in both models, but only the Elantra delivers popular Apple CarPlay™ and Android Auto™ integrations (standard on SEL trim and above). You'll enjoy an extra layer of ease as you connect your smartphone and access your music library, messages, and more.
Performance Specs
The Hyundai Elantra and Mazda3 have excellent fuel efficiency, but the Hyundai maxes out with a higher EPA-estimated fuel economy with up to 32 city and 40 highway miles in its Eco trim. Though the Sport is the most efficient of the Mazda3 trims, its 28 city and 37 highway miles fall a bit behind what the Elantra can do.
The story is similar for power and acceleration. The Elantra Sport uses a four-cylinder turbo to deliver up to 201 horsepower and 195 lb-ft of torque, while the most powerful Mazda3 trims give just 184 horses and 185 lb-ft of torque. If you optimize your trim, merging with highway traffic and passing slower cars will be more fluid in the Elantra.
Interior Dimensions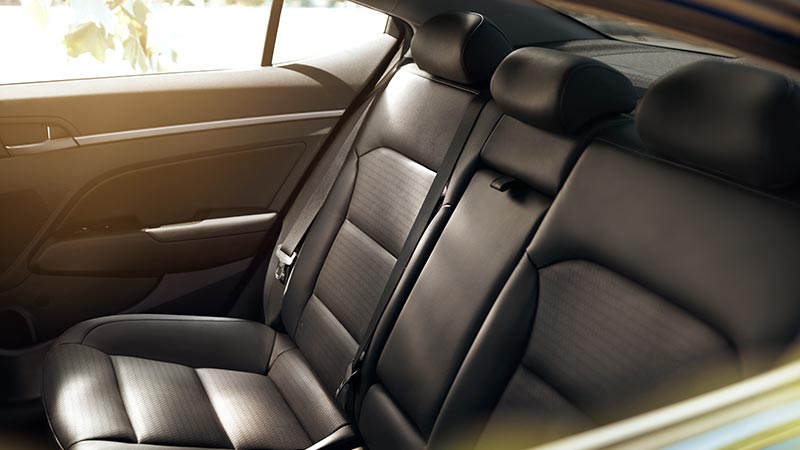 When it comes to passenger space, the 2018 Elantra and 2018 Mazda3 are well matched. Front and rear headroom hover near 39 inches and 37.5 inches, respectively, in both cars. The dimensions for front and rear legroom are about 42 inches and 36 inches for each. Tall drivers and front passengers will find both vehicles plenty roomy.
The trunk is a slightly different story. The Elantra earns high marks for a more expansive cargo hold. Its 14.4 cubic feet of cargo volume exceeds the Mazda3's 12.4 cubic feet. The Elantra trunk can handle a bit more of your luggage, groceries, golf bags, beach gear-anything and everything you need to carry.
2018 Hyundai Elantra vs. Mazda3: The Verdict
It's obvious that the 2018 Hyundai Elantra and 2018 Mazda3 are both quality compact cars. But drivers in the Cerritos, Long Beach, Anaheim, and Downey areas may like the Elantra's great performance specs, ample trunk space, and advanced infotainment.
Schedule a test drive of the 2018 Elantra at Norm Reeves Hyundai Superstore Cerritos to get behind the wheel and decide for yourself! If you have any questions about this exciting Hyundai model, our team of auto experts is available to speak with you.