Can I Trade My Car In for Another Car?
When the time comes where you need to consider the next car that's going to take you across the roads of Garden Grove, Anaheim, and Puente Hills, CA, and back, you'll want to begin reviewing your options. However, you'll also need to figure out what to do with your current vehicle.
You can always pass it on to a family member, but since you have equity in your vehicle, you can use it to your advantage. Can I trade my car in for another car? Our team at Norm Reeves Hyundai Superstore Cerritos is here to help you!
Should I Sell My Car?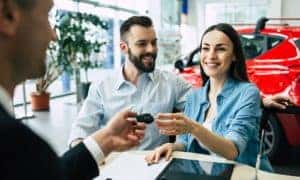 Since you have equity with your car, you may want to see how it can benefit you when the time comes to get your next car. As the owner, you have the option to sell it and use the profits toward your financing. Of course, there's some responsibility involved if you want to sell it.
You'll need to find out what your vehicle is worth, so you'll know what to sell it for. You'll also need to advertise the vehicle to generate interest from drivers in the market for a car. You'll start to get offers, but you may have to accept an offer that's lower than your asking price.
The last step is finalizing the deal. You'll need to handle the title transfer, and handle the paperwork to make the transaction official.
How Does the Trade-in Work?
If you decide that you want to trade in your car, it's not as simple as a swap. You'll need to use our Value Your Trade tool to get a sense of the equity you have with the vehicle. This tool calculates your vehicle's value with factors like make, model, mileage, year, and VIN. You'll have an estimate of your vehicle's Blue Book® value.
When you head into the dealership, you'll want to tell your sales associate that you plan on trading in your vehicle. This will allow the team to get the chance to inspect your vehicle to verify its value. Once you have that figure, you'll be ready to start the trade-in experience.
What Happens When I Trade My Car In?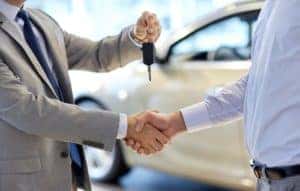 After your vehicle is appraised by our experts, you'll have the value of your vehicle in place. You can use this value toward your down payment when you begin the financing process on your next car. This will save you from paying more out of pocket. However, if you have leftover equity after the down payment, you have a few options to consider:
Put the rest down to help lower your monthly payments

Select an available package or extended warranty

Keep the remaining value
Trade Your Vehicle In Today
Now that you know more about trading or selling your vehicle, you're ready to make your decision! When the time comes to find the right car to take you on the roads of Garden Grove, Anaheim, and Puente Hills, California, you can browse the selection, Value Your Trade, and schedule your test drive with us at Norm Reeves Hyundai Superstore Cerritos!