Hyundai Dealer near Me
At Norm Reeves Hyundai Superstore Cerritos, car buyers from all over the area can have an incredible automotive shopping experience. It doesn't matter if you're from Cerritos, Long Beach, Anaheim, or any of the surrounding California communities. We're exclusively here to help you when looking for a "Hyundai Dealer near me"!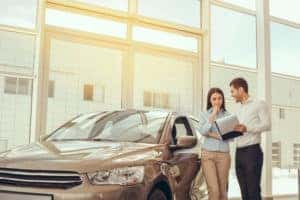 So, are you interested in experiencing a great, fun car buying journey and a convenient automotive repair process? Check out our many service areas below. Each article will tell you more about the city, more about Norm Reeves Hyundai Superstore Cerritos, and more about how to get in touch with us. Contact us today to get started.
More About Our Dealership
Here at our Southern California Hyundai dealership, we're all about providing a full range of services.
That's why we feature a massive inventory of new, used, and certified pre-owned Hyundai models like the Sonata and the Elantra. That's why we've created a professional finance center, where our experts will help you get the loan or lease that you need so you can drive away in the Hyundai that you want. And that's why our master technicians will jump at the chance to repair/maintain your Hyundai.
Visit our Hyundai Dealership Today
Here's what you can expect to learn from the links on this page. Each one focuses on a specific local California community, with a special emphasis on how our Norm Reeves Hyundai Superstore Cerritos team fits in.
The article will start with an overview of the town, city, or community. Often, it'll go over the basics, such as history, demographics, notable residents, or exciting attractions. There's a lot!
Then, it'll move onto our dealership. Once again, we're talking about the basics: new, used, and CPO inventories; streamlined financing; professional service; and more. Be sure to reach out to us.
Last, but certainly not least, it'll tell you how to do just that: reaching out to us today. Generally, you can either call us, chat with us on our website, or come into our showroom!