How Does a Car Trade-in Work?

When you're in the process of finding the next car that's going to aid you on your adventures throughout Garden Grove, Anaheim, and Puente Hills, CA, there are a lot of options to consider. But before delving into inventories and exploring your options, you'll need to figure out what to do with your current vehicle.
How does a car trade-in work? Our team at Norm Reeves Hyundai Superstore Cerritos is here to help you learn more about the trade-in process as well as explore the other options you have with your vehicle!
Selling Your Car
---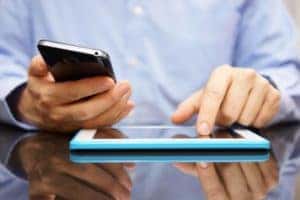 One option to consider is to sell your car. Considering you have equity in it, you may want to see how you can benefit from it. Of course, selling your car has several responsibilities, so you'll want to learn about the various factors.
When you plan to sell, you'll first want to research to find out your vehicle's value, so you'll know what your asking price is. Other than hanging a "For Sale" sign in the windshield, you'll want to advertise to attract interested drivers.
You'll start to get a few offers. However, these offers may be below your asking price, so you could potentially have to accept the best offer that's still lower than the initial value. Once you've made the deal, you'll need to finalize the transaction by handling the paperwork and transferring the title over to the next driver.
Trading In Your Vehicle
---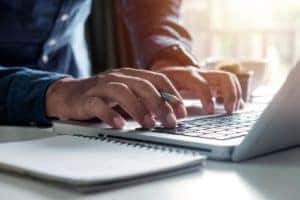 Like selling your car, you'll want to get a sense of your vehicle's value before beginning the process. You can use our
Value Your Trade
tool to get an estimate of your vehicle's value. This tool asks you to fill out a form with some information about your vehicle, like:
Make
Model
Year
Mileage
VIN
Once you submit the form, it'll present you with an estimate of your vehicle's value. Of course, this value will be double-checked by experts at our dealership who will carefully inspect your vehicle to make sure that it's in quality condition.
How Does Trading In Benefit Me?
---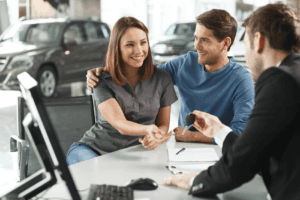 When you have your trade-in value, you can simply apply it toward the down payment on your next car when you're in the beginning stages of the finance process. This can help you simply transfer over the value and avoid paying additionally for the down payment.
But if you have a remaining balance, you can use it to your advantage. Other than simply keeping it, you can opt for an available package, an extended warranty, or simply put the remainder down to help lower your monthly payments.
Start Your Trade-in Experience Today
Now that you know how a car trade-in works, and you know what to do with your vehicle's value, you're ready to get started! Begin by browsing the selection and valuing your trade. Then you'll be ready to schedule a test drive with us at Norm Reeves Hyundai Superstore Cerritos to see how your next car will fare on the roads of Garden Grove, Anaheim, and Puente Hills, California!
---