Hyundai Dealership near Garden Grove, CA

Are you in the market for a new vehicle near Garden Grove? Norm Reeves Hyundai Superstore Cerritos is a full-service Hyundai dealer with a wide range of products and services to choose from.
Keep reading to learn more about the vehicles we sell, our dealership, and how you can make the most of your car buying experience.
Why Buy Hyundai?
Hyundai vehicles are well loved by residents around Garden Grove for a variety of reasons, including their sporty design and style, fun and spunky driving dynamics, and affordable starting price point. Buying one is a great choice, especially for those who want to get the best bang for their buck. That's why the team at Norm Reeves Hyundai Superstore Cerritos is committed to the brand. But why should you be?
Over the years Hyundai has built their brand into one of the most popular in the United States. Now, their vehicles come with one of the best warranties on the market, have some of the lowest costs to own, and have one of the highest customer loyalty ratings in the industry.
One look at the innovative technology, powerful performance, and advanced safety features these vehicles offer and you'll understand our love for Hyundai. But what truly sets the lineup apart from others is the broad landscape offered.
While other brands have an affordable moniker, or a luxury one, Hyundai has its affordable Hyundai Elantra on the same sales lot as the Hyundai Sonata. Why? Because, while there may be a wide range in price, size, and available features within the lineup, they're all built with passion, ingenuity, and integrity. Hyundai vehicles are a game changer.
Browse the New Hyundai Selection from Home
When you're on the hunt for a new Hyundai model, whether it's the Hyundai Tucson, the spacious Hyundai Palisade, or even the Hyundai Sonata, as well as several other 2020 and 2021 Hyundai models, you'll have plenty to take in when you arrive at our Hyundai dealer near Garden Grove, CA.
Of course, you don't have to make the trek if you're just looking to get an idea of what's available. You can browse the selection of new Hyundai models right from home by checking out our online inventory. Use our filters to help narrow down the selection and find your top model in just a few clicks! You can also browse our selection of used cars online! When you're in the market, our filters will help you find the used cars that are perfect for you!
Hyundai Dealership near Garden Grove CA
Norm Reeves Hyundai Superstore Cerritos is a one-stop shop for all things Hyundai. We offer plenty of options, a friendly team to help get you through the car buying process, and a state-of-the-art showroom.
Research Your Hyundai Options
When you're in the midst of trying to decide on the model that's perfectly suited for you, you can utilize our free resources to help you learn more about your options. Our Hyundai dealer near Garden Grove has put together a library of resources that provides you with the details that you need.
Our Hyundai reviews will provide you with insight on the specs, features, style, and safety to help you get a better idea of what the vehicle truly offers. If you're stuck between a Hyundai model and another vehicle from a different brand, you may find our Hyundai comparisons helpful. These guides showcase the similarities and differences between the vehicles, so you can see which one is best suited for you!
Take a Hyundai Test Drive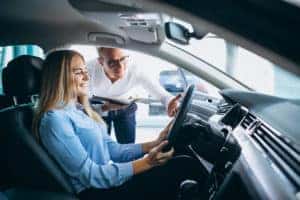 After you've taken the time to browse the inventory at our Hyundai dealer near Garden Grove, and you've had the chance to check out our resources, you'll have enough to help you complete the process. When you arrive, our team will provide you with some additional insight on the selection.
But once you've honed in on the model that's right for you, you'll want to take it out for a spin to see what it can really do on the road. When you're behind the wheel, you'll have the chance to experience its performance and handling while you get a better view of the interior features and technology. By the time you complete the test drive, you'll have your mind made up!
Buy a Hyundai near Garden Grove
Whether you're shopping for a new, used, or certified pre-owned Hyundai, you'll find plenty of options at Norm Reeves Hyundai Superstore Cerritos. We have a huge inventory of vehicles, including the newest models from the Hyundai brand. You can see them all in person right at our dealership. Schedule a test drive today to experience your favorite Hyundai model.
Finance Your Next Hyundai Purchase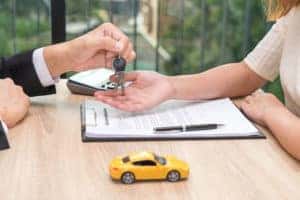 If you haven't thought about how you'll finance your next vehicle, let the team here in our finance department lend you their expertise. With experience working with customers like you, our team is prepared to answer those difficult questions you're unsure about.
We'll be happy to help you decide between leasing and buying, as well as finding the right lender and monthly payment for your everyday budget. We work with local lenders to get the best possible terms available for your financial situation. Complete our secure online financing application now to get started with our finance team.
Maintain Your Investment Year after Year
To make sure you get the most from your vehicle's trade-in value, you'll want to keep up with the vehicle's regular maintenance and service needs. You can do this with the highly trained and qualified team at your local Hyundai service department near Garden Grove.
We offer a full list of Hyundai services for your vehicle, so you won't have to go somewhere else when it's time to get your vehicle's regular maintenance. From oil changes to transmission replacements, we can do it all.
When you come in regularly for Hyundai service, you'll be doing a lot for your vehicle. When our technicians have the chance to inspect your vehicle periodically, they'll be able to keep up with the wear of your components and the general well-being of your vehicle. If they spot an issue forming, they can provide maintenance right there that can solve the issue and prevent it from becoming a major and costly issue down the road. Whether it's routine maintenance, regular service, or emergency repairs, you can count us to get the job done, so your Hyundai can perform at its best for the miles to come!
Schedule a service appointment online now to get started with our service department.
How to Make the Most of Your Car Buying Experience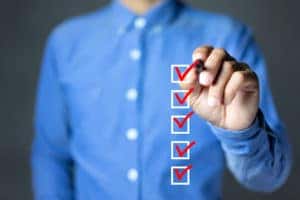 Buying a new, used, or certified pre-owned vehicle can be an experience. Whether it's challenging or exhilarating will vastly depend on where you shop and what kind of vehicle you choose. But for now, we'll assume you're planning to shop with our local Hyundai dealership near Garden Grove.
We want to help you get the most out of your car buying experience, so here are a few tips from the team at Norm Reeves Hyundai Superstore of Cerritos.
Tip #1: Check Online Inventory, Then Schedule a Test Drive
By shopping online before you head over to the dealership, you'll already know what's in stock. That way, if there's a specific vehicle you want to try out, our team can have it all ready for you to test drive when you get here. By scheduling a test drive ahead of time, we can also prepare so we have answers to questions you might ask during the test drive itself.
Tip #2: Come to the Test Drive with a Checklist
If you already have a list of things you know you need to have in your next vehicle, bringing a new car checklist can be a great way to make sure you get everything on your list. This can include everything from capability and technology needs to specific safety features you want, in order to help keep your family safe.
Tip #3: Come Prepared with All Necessary Documents
If you're planning to purchase a vehicle, it's a great idea to bring along any documents you might need to complete the process. This can include a title for a trade-in vehicle, driver's license, insurance information, and any necessary financial documents you might need for the financing process. This simple step can save you tons of time and make the process easier for you.
Learn More about Norm Reeves Hyundai Superstore Cerritos
The team at our local Hyundai dealership near Garden Grove is available now to answer all questions you have about buying your next Hyundai vehicle. We'd also be happy to help you decide which trim level of your favorite Hyundai model best fits your wants and needs.
Start shopping at your local Hyundai dealer near Garden Grove, California. Check out the online inventory at Norm Reeves Hyundai Superstore Cerritos, then schedule a test drive to let us know when to be ready for your arrival. We'll help you every step of the way from the moment you arrive until you're driving off in your new Hyundai!