Hyundai Dealer near Long Beach, CA
Hyundai Dealership Serving Long Beach CA

Why are Hyundai lovers in Long Beach flocking to Cerritos? The answer is simple: Norm Reeves Hyundai Superstore of Cerritos is a Hyundai dealership serving residents of Long Beach, CA, and word about our award-winning sales staff is spreading. Keep reading to learn more about your local Hyundai dealership near Long Beach, then start browsing our online inventory to begin your car-buying adventure.
Car Dealer near Long Beach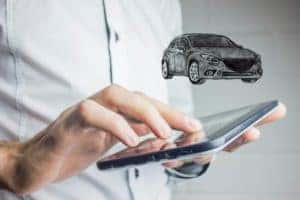 Shopping at our Hyundai dealership near Long Beach is a fun and exciting experience. Our sales team is highly motivated to ensure your satisfaction throughout the car-buying process. Because of that, we've created a buying process that's customer centric. That means it's designed to be easy, convenient, and enjoyable through every step of the process.
You'll start your car-buying journey in our easy-to-use online showroom where you'll find a huge inventory of new and used Hyundai vehicles. Available 24/7 from the comfort of your own home, the online inventory is your hub of all things Hyundai. You'll be able to search and find vehicles that match your criteria based on pricing, seating, capability, performance options, and more.
You'll also get valuable information about each of the vehicles you're considering right on the inventory page. You can get full vehicle specifications and a pricing estimate before you even step foot in our showroom. When you've found a vehicle (or two) that meets your high expectations, you can schedule a test drive to take the next step in the car-buying process.
Financing Your Next Vehicle Purchase with Your Local Dealership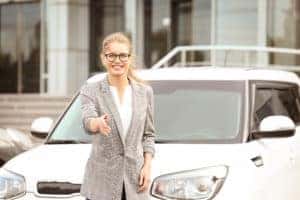 The last thing you want to be thinking about when buying your next vehicle is how you're going to finance the purchase. That's where our team here at our Hyundai dealer can really be of assistance.
With years of experience working with customers from all sorts of financial backgrounds, our team is committed to helping you in any way we can. We'll start with your secure and confidential online financing application. This will give us a better idea of your financial situation and help us determine what kind of financing you might be qualified for.
We'll look around for financing specials based on model, leasing deals, and manufacturing special financing opportunities to see if we can get you a lower starting price. Then, we'll use our industry ties and connections to find the best financing terms available. The process is simple and convenient, so you have one less thing to worry about while shopping for your next vehicle.
Financing Tools Online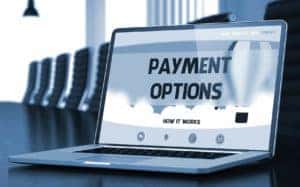 We also provide additional support when going through the finance process. With various other resources and tools online, you will be able to figure out a comfortable budget for yourself.
Using our payment calculator, you can get an idea of what type of monthly payments you might have based on various figures. This may help you see what model or even trim level best fits into your personal budget.
If you have a car you are currently driving but would like to sell before buying your new Hyundai, you can use our Value Your Trade tool. Just provide a few pieces of information about your car and you'll get an estimated value for your vehicle. Knowing this can help you figure out what kind of budget you will have for your down payment towards your new Hyundai.
Automotive Service at Our Hyundai Dealership near Long Beach
Our management team makes a point of hiring only the best, most knowledgeable professionals for our service department. Every service technician is certified and proficient in all the latest diagnostic technologies. They will be able to help whenever you need Hyundai maintenance or a repair.
Whether your Hyundai needs an oil change, or you have noticed a warning light appear on your dashboard, our technicians can perform any service and fix any issue. In addition, all parts we replace will be exchanged with high-quality components that are built to last.
When you bring your car in, you can expect kind, courteous, and fast service from a team that's committed to providing the best experience you've ever had.
Hyundai Vehicles for Sale near LB

You may ask, "Why should I head to the Hyundai dealership near Long Beach, CA?" Well, perhaps it's the fact that our staff is committed to excellence in every way.
Maybe it's because our team in Cerritos understands our customers' needs and will work diligently to give them vehicles that fit them like it was meant to be. The real answer: it's both these reasons, and a whole lot more.
For instance, the new sedans are in, and they're better than ever. The Hyundai Elantra and the Hyundai Sonata are gorgeous, sleekly designed models that turn heads. Available in a variety of great colors, these cars give you more choices than ever before.
If it's an SUV you're interested in, come and look at the Hyundai Santa Fe or the Hyundai Palisade. Both cars are what performance is all about, with lots of space, great handling, and the superb mileage you've come to expect from the leading name in fuel-efficient vehicles.
This Hyundai dealership serving Long Beach, CA, has a fully stocked inventory that's waiting for you.
Learn More About Each Hyundai Vehicle We Have for Sale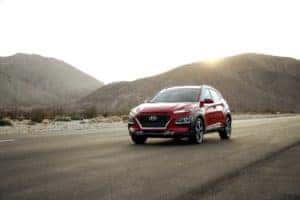 Wondering how efficient the Hyundai Sonata is and what features it comes with? Curious to see how our SUVs match up against similar models on the market? By reading our car reviews and comparisons, you can learn all about the various Hyundai models that we have for sale here at our Hyundai dealership near Long Beach.
These easy-to-read guides explain the performance, space, and technology found in each specific model. Discover what technologies are inside the Hyundai Sonata and the versatile space you'll have within the Hyundai Kona.
Our car comparisons then take our popular Hyundai models and show how they stand out from the competition. You can read through our Hyundai vs. Kia comparisons to see what SUVs like the Kona, Tucson, and Palisade offer over similar counterparts. By using these resources, you can get a great idea of which Hyundai is best suited for your individual needs when you come by to see our fleet of vehicles in person.
A Wide Selection of Pre-Owned Models
If you are interested in getting a used vehicle, you will also have plenty of choices here at our dealership. We have various models that range from different years and mileage.
All of our used vehicles, from our pre-owned sedans to our used SUVs, also provide you with reliable performance and are ready to be driven for many more miles to come. You can check out all of the used vehicles we have for sale on our website as well. Just search through the various pre-owned cars we have and contact us to come take a test drive once you have found the one you want.
Hyundai Dealer Supports Local Charities
When you choose to shop at our dealership, you're doing more than just buying your next vehicle. You're supporting the local Long Beach community with every dollar you spend with us. Our team works hard to be an integral part of our local community, and we do our best to get involved as often as we can.
Out of their own pockets, our employees have provided necessary financial support to more than 19 different charities and non-profit organizations over the years. To do business with us is to do business with a company that's more than just your average dealership. We're a company with a heart.
Places to Go Around Long Beach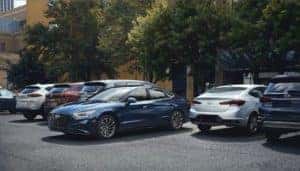 Once you head off our lot in your Hyundai, there will be plenty of spots to explore around the Long Beach area. You can head to the beach to enjoy a day of fun in the sand or meet up with your friends at Beachwood BBQ and Brewing to grab a beer and a bite to eat.
Looking to spend the day shopping? The Pike Outlets have a variety of stores where you can find great deals on everything from shoes to jewelry. You can also take a ride in your Hyundai with the whole family and head over to the Aquarium of the Pacific. With a variety of exhibits and sea creatures, this aquarium is fun for all ages!
Stop into Your Local Hyundai Dealer near Long Beach CA Today
Now that you know of a Hyundai dealership serving Long Beach, CA, you're ready to come and see why our award-winning staff has the reputation it does.
Contact us today, and a member of our friendly staff will help get you into the car that was made for you. You can even start by checking out our inventory that is listed online and then scheduling a test drive once you find the Hyundai you want.
Here at Norm Reeves Hyundai Superstore Cerritos, we are here for all your car-buying and -owning needs!