2021 Hyundai Tucson vs Kia Sportage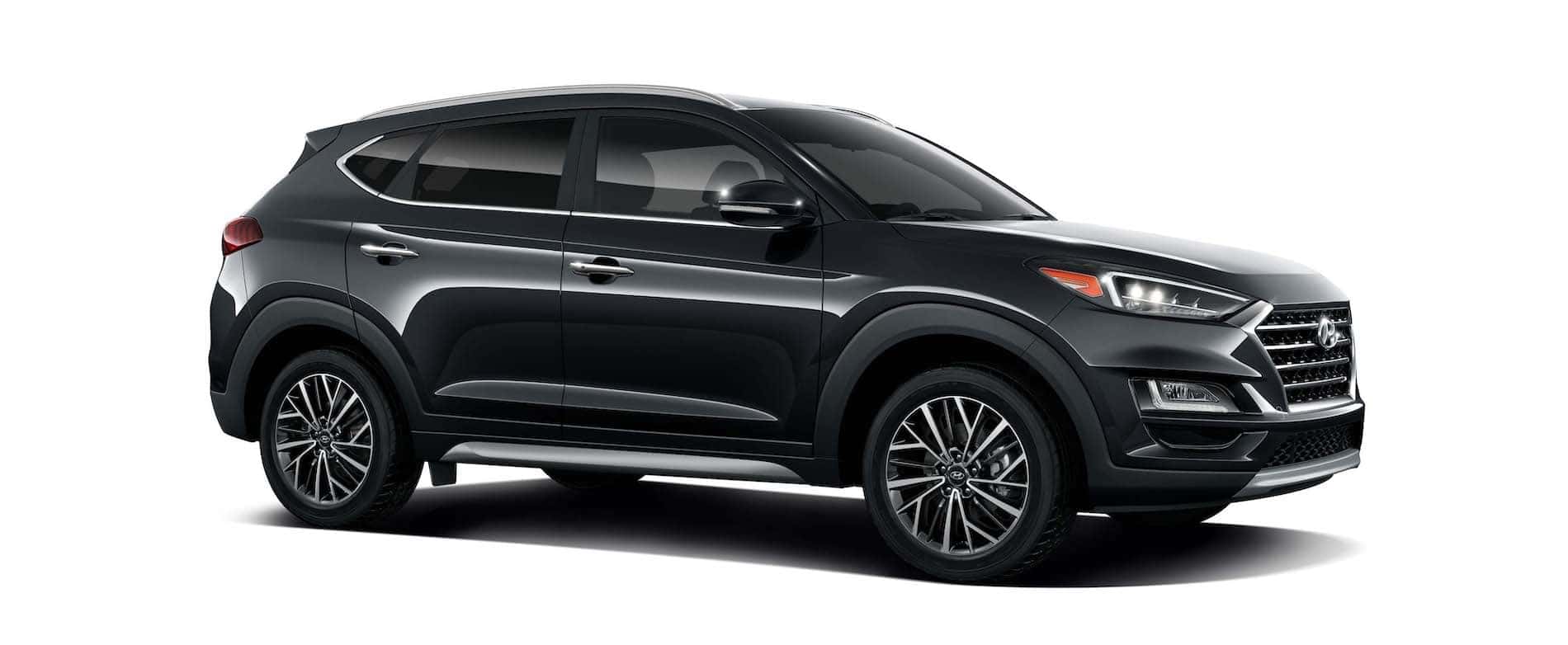 There are many reasons drivers near Garden Grove, Anaheim, and Puente Hills, CA, might choose a compact crossover SUV for their next ride. With the ability to ride high and cart around all the cargo you need, cars like the 2021 Hyundai Tucson and 2021 Kia Sportage have become increasingly popular.
Our team at Norm Reeves Hyundai Superstore Cerritos put together this Hyundai Tucson vs. Kia Sportage vehicle comparison to give shoppers like you a close look at how these rides stack up against each other. Enjoy our article and contact us if you'd like to learn more!
Hyundai Tucson vs Kia Sportage: Trim Levels
Every California driver has their own unique lifestyle, so why not have your vehicle suit your own personal wants and needs? When opting for the Hyundai Tucson, you have an incredible lineup of trim levels to choose from. Choose from six available trim levels, which include the SE, Value, SEL, Sport, Limited, and Ultimate.
The Tucson SE, the base trim, will blow you away with all of the amazing features that come standardly equipped. If you're someone looking to cruise the roads in luxury, you'll want to look more towards the top of the Hyundai Tucson trim level chain. Prepare to fall in love with the premium amenities that come standard in the Tucson Ultimate, Sport, and Limited configurations.
On the other hand, we have the Kia Sportage. This SUV also provides a decent lineup of trim levels, giving drivers the choice between four various configurations. If you're looking for very specific features in your next vehicle, you'll have a better chance finding exactly what you want in the Hyundai Tucson thanks to its larger selection of trims.
Interior Dimensions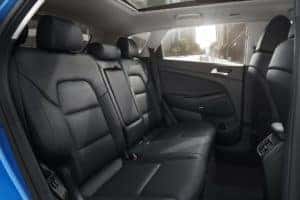 One of the top selling points in an SUV is usually its interior. That's because SUVs are designed for versatility, meaning it's the perfect choice for families who are constantly on the go. When your cabin is large enough, you'll never have to worry about not having the perfect passenger to cargo ratio.
In many respects, shoppers will find that the new Hyundai Tucson and the Kia Sportage seem identical in terms of interior spaciousness. Both vehicles offer 41.5 inches of front legroom and 38.2 inches of rear legroom, giving riders throughout the cabin plenty of room to stretch out on those long rides.
In terms of hip room, however, you'll find more space to work with in the Tucson. In the front-row seats, you'll find 55.6 inches of hip room in the Tucson, compared to 54.3 inches of front hip room in the Sportage. In the rear, there are 54.5 inches of hip room in the Tucson and just 51.2 inches of hip room in the Sportage.
Cargo Space 
With both SUVs, you can pack up the back with a variety of gear, thanks to the cargo space they provide. The 2021 Tucsondoes have a slight edge with 31 cubic feet of cargo volume behind its rear seats, though, compared to the 30.7 cubic feet of cargo volume in the back of the 2021 Sportage. That extra space is helpful when packing up for your next family road trip.
When it comes to bigger items you need to transport in your SUV, the Tucson allows you to fold down the rear seats to access 61.9 cubic feet of cargo volume. You can also fold the rear seats in the Kia Sportage down flat, but this only gives you 60.1 cubic feet of cargo volume. This means you'll have an easier time fitting wider, taller, or longer items in the Hyundai Tucson.
Hyundai vs Kia: Safety Features & Ratings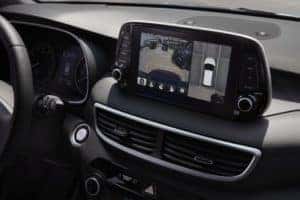 If safety is the name of the game, the Tucson and the Sportage come to play. Each has earned the Insurance Institute for Highway Safety (IIHS) 2020 TOP SAFETY PICK designation, as well as a National Highway Traffic Safety Administration (NHTSA) 5-Star Overall Safety Rating for 2020. These crossover SUVs come standard with rearview monitors and a Lane Keeping Assist (LKA) system.
However, the Tucson holds a few key safety advantages. It got a full five stars on the NHTSA's frontal crash test, while the 2020 Sportage only achieved four stars. Because the frontal crash test simulates a head-on collision and evaluates a vehicle's ability to withstand one, the Tucson has a slight advantage in terms of predicted crashworthiness.
Who Has the More Attractive Exterior? 
First glance at either the Hyundai Tucson or the Kia Sportage, and there's no denying that both exteriors will grab your attention. When you take a look at the Tucson, the first things you'll probably notice are its smooth curves and its edgy front grill and headlights. Behind the wheel, you'll feel confident knowing your ride is completely stylish and fierce.
One of the best parts about buying a vehicle is customizing it to suit your own unique style. One of the ways drivers can do this is through the exterior paint color. If you're someone who loves to stand out among the crowd, you may be more attracted to available Hyundai exclusive colors like Aqua Blue and White Cream. If you're someone who likes to be a bit more mysterious, you can't go wrong with available colors such as Magnetic Force, Black Noir Pearl, and Dusk Blue.
The Kia Sportage is also a stylish SUV; however, its design is a bit more basic, and there's nothing too extraordinary about its exterior features. However, you will have an array of color choices to select from, giving you the freedom to customize just like the Hyundai Tucson.
Hyundai Tucson vs Kia Sportage: The Verdict
We hope you liked our vehicle comparison! In a Hyundai Tucson vs. Kia Sportage head-to-head comparison, both cars have qualities that help them stand out from the pack. If you want the model designed to give you safer driving and spacious seating, though, the Tucson may be just the compact crossover SUV you're looking for.
Drive it for yourself to find out! You can schedule a test drive at Norm Reeves Hyundai Superstore Cerritos, your Hyundai dealer serving Garden Grove, Anaheim, and Puente Hills, CA. We'll be on standby to assist however we can!