Sell or Trade Your Car near Me


There's a lot to consider when you're setting out to buy your next car. Of course, you'll want to browse the inventory, research your options, and conduct a test drive to be sure about how you feel with the vehicle's performance and handling.
But what are you going to do with your current car? At Norm Reeves Hyundai Superstore Cerritos, we're here to help drivers throughout Cerritos, Cypress, Artesia, and Norwalk with the process of selling or trading in your used car.
Keep reading to learn more!
---
Why Sell or Trade-In Your Car?
Selling your old car gives your vehicle a second chance with another driver, but it can also give you the money you need for a down payment on your next car. Of course, this also factors in trading your old car because you can use its value towards your down payment.
But if you simply want to get rid of an old set of wheels, you can make some money on it. You could always park the car at the edge of your street with a "for sale" sign, or take out a few ads, but that means you'll have to wait to hear back from interested parties. Then you'll need to negotiate a price because you may not get your asking price.
---
How Does the Sell/Trade Process Work?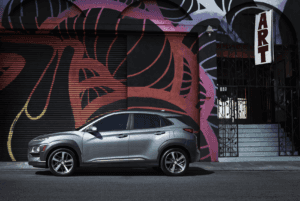 If you're looking to sell or trade your vehicle in, you can easily get started online. We have a Value Your Trade tool to help you get a better sense of what you can expect when you trade it in with us or sell it. You simply enter in your vehicle information, including the make, model, year, and trim. However, you'll also include the mileage. Using these factors, as well as verifying the vehicle condition, you'll be presented with the vehicle's Blue Book value.
Once you bring the vehicle in, our appraiser will carefully inspect your vehicle to determine its quality and condition so you'll know the true value of the vehicle. You can then decide whether to sell it based on the trade-in value. From there, you can use that credit towards your down payment on your new car!
---
Getting Started on Trading In or Selling Your Car
Are you in the midst of finding your next car? You can easily get started by browsing the inventory to check out the lineup of Hyundai sedans and SUVs. Of course, when it comes to your old car, you have quite a few options. Once you learn more about the trade-in value and how it will affect your financing, you can then decide to sell or trade in your vehicle.
Get started with us today by using our Value Your Trade tool to see the trade-in value so you can decide if selling or trading is the right move for you and your new car journey! At Norm Reeves Hyundai Superstore Cerritos, we're proud to help drivers throughout Cerritos, Cypress, Artesia, and Norwalk through the trade-in process!
---